Enhancing Your Wedding's Magic: Ideas for an Unforgettable First Dance
2023-10-10
The first dance at a wedding is one of the most exciting and touching moments of this unique celebration. The bride and groom dream that their first performance together as husband and wife will be unforgettable, not only for themselves but also for their guests. It is worth considering how to make this moment more attractive to surprise and charm everyone present at the wedding. In this article, I will tell you how to achieve this goal.
1. Changing the Bride's outfit
One idea to make the first dance more attractive is to change the bride's outfit. Traditionally, the bride wears a long wedding dress. Wedding dress styles vary; it can be a fitted mermaid gown or a voluminous princess dress with a hoop. Regardless of the style, sometimes a wedding dress can impede free movement. In such a situation, it's a popular practice for the bride to change from her elegant wedding dress into a more comfortable dress for dancing.
2. Special Effects
Special effects can be used to add a unique touch to your first dance. One of the most popular effects in recent times is the use of heavy smoke. This is partly attributed to the belief that the presence of smoke can help mask any mistakes during the dance. As long as you maintain smiles and avoid making funny faces, any missteps are less likely to be noticed :) Heavy smoke simply ensures stunning and enchanting dance photos.
Another intriguing element is pyrotechnic attractions, often referred to as the 'fountain of sparks.' When activated at the right moment, such as when lifting your partner, it can create a spectacular and magical atmosphere.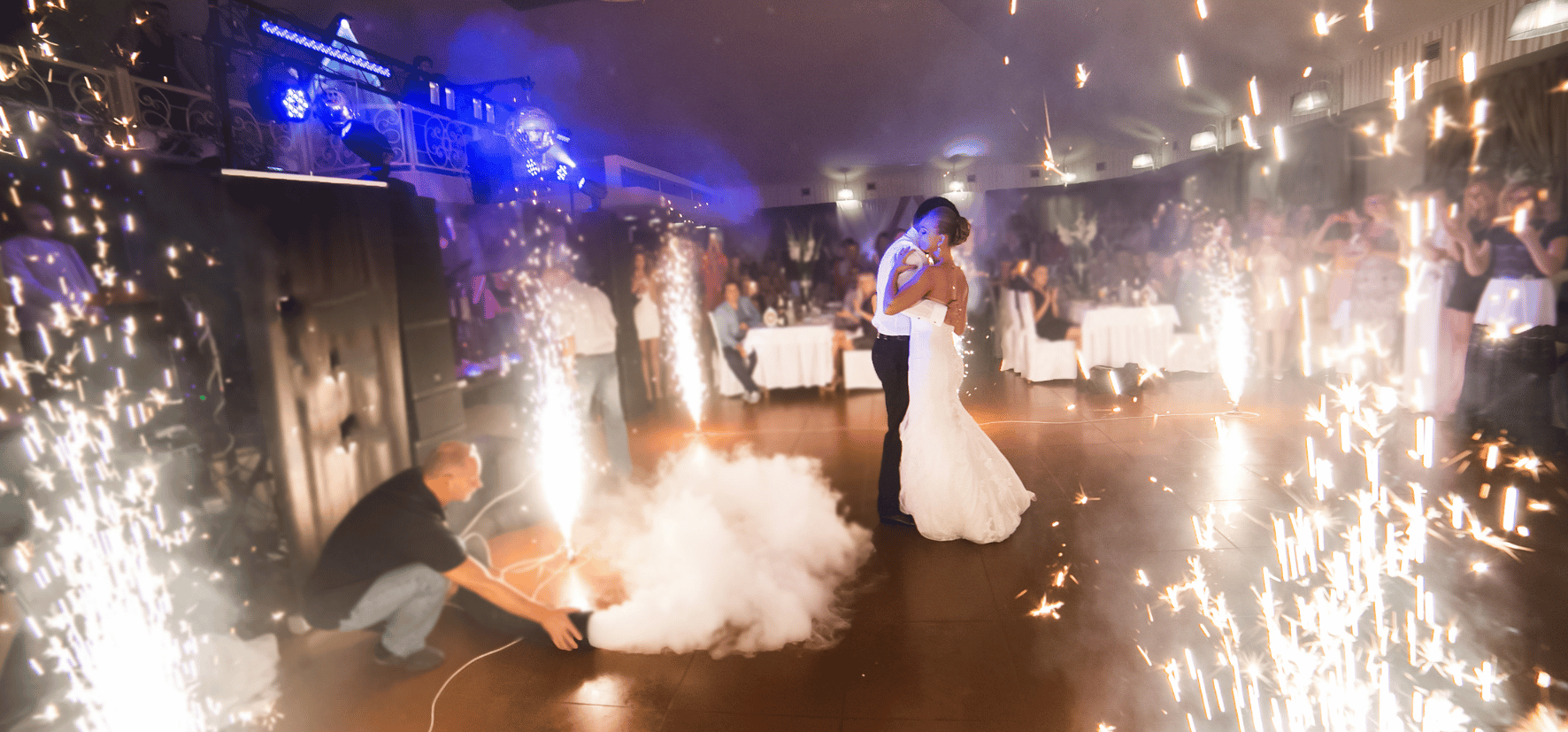 3. Music Mixes
While a traditional first dance to a delicate ballad is undeniably beautiful, it's worth considering something more unique. One option is to begin your dance with a classic song and smoothly transition into a more dynamic one. Such a contrast is sure to evoke emotions and applause from your audience. You can start with a waltz and then transition to something faster, like rock and roll, tango, or even the recently popular bachata. However, it's important to keep in mind that choosing more than one dance for your first wedding dance will require additional preparation time.
4. Choreography for the First Dance
Regardless of whether the bride and groom are comfortable with dancing or not, it's worth considering the preparation of choreography. This can help alleviate the stress of figuring out what to do for your first dance. Improvising may not be the best solution, especially for those who are not dance experts. If you find yourselves unsure about what to dance or which moves to perform during the party, chances are you won't suddenly have a revelation during the first dance. I highly recommend preparing in advance and deciding what you will perform on the dance floor, which is essentially creating a dance choreography.
By doing so, you can dazzle everyone with a professional dance routine that will immerse you and your guests in a magical story.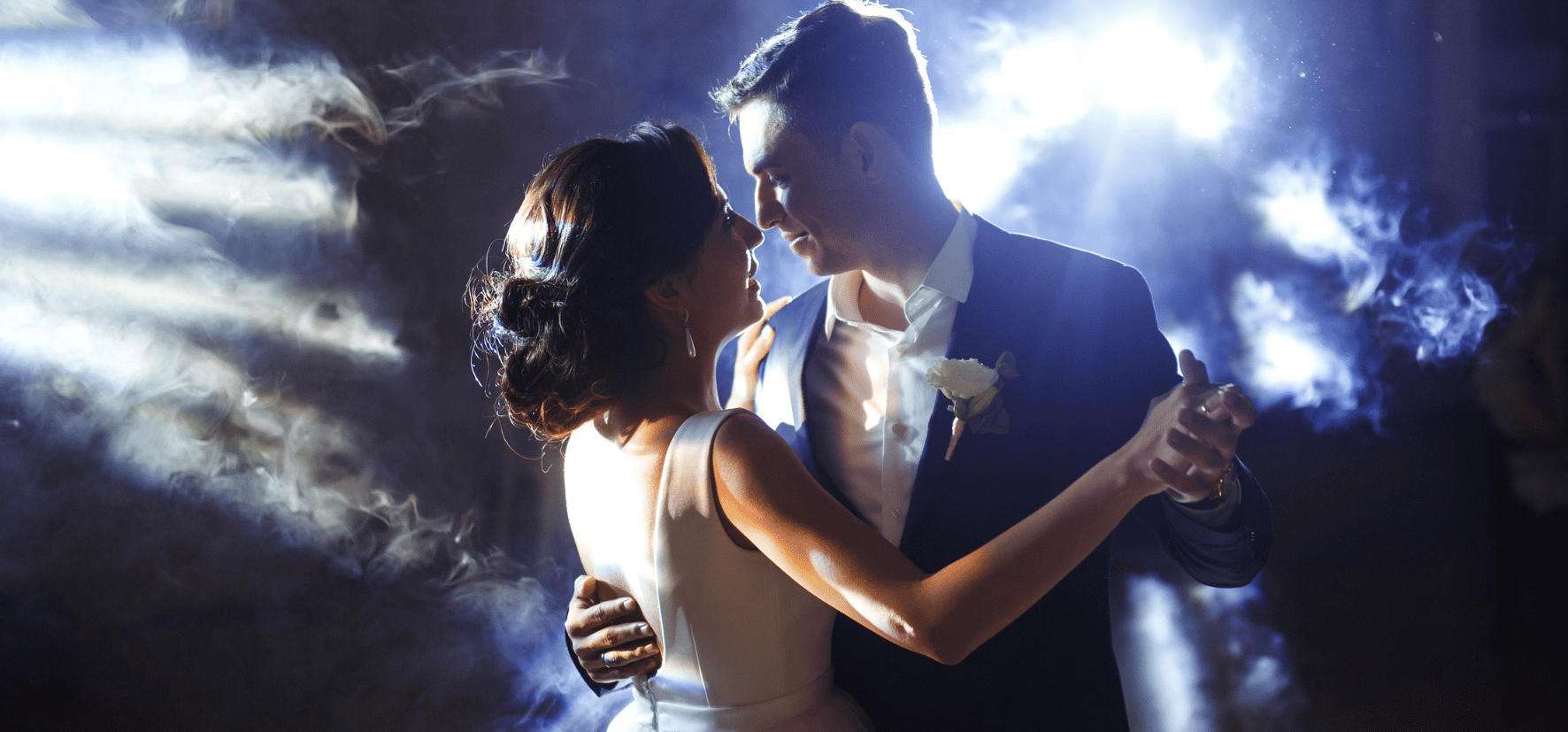 5. Dance Performance by Professional Dancers
This is an option for those who want to avoid any form of performance in front of all the wedding guests. Professional dancers will undoubtedly perform the dance effortlessly and without stress, incorporating the theme of your wedding reception.
To sum up, the first dance at a wedding is a special moment that can be made even more memorable. Changing the bride's outfit, special effects, music mixes, surprises for guests and creative choreography are just some of the ideas that will help make the bride and groom's first dance at the wedding more attractive.
Remember that this is your holiday, so feel free to implement your ideas and dreams to make this moment magical for you and your loved ones.
With dancing greetings
Paulina Janicka