Oscar, Golden Globe, Grammy Award - Best Song Written for Visual Media! A Whole New World - Aladin Movie
2021-12-01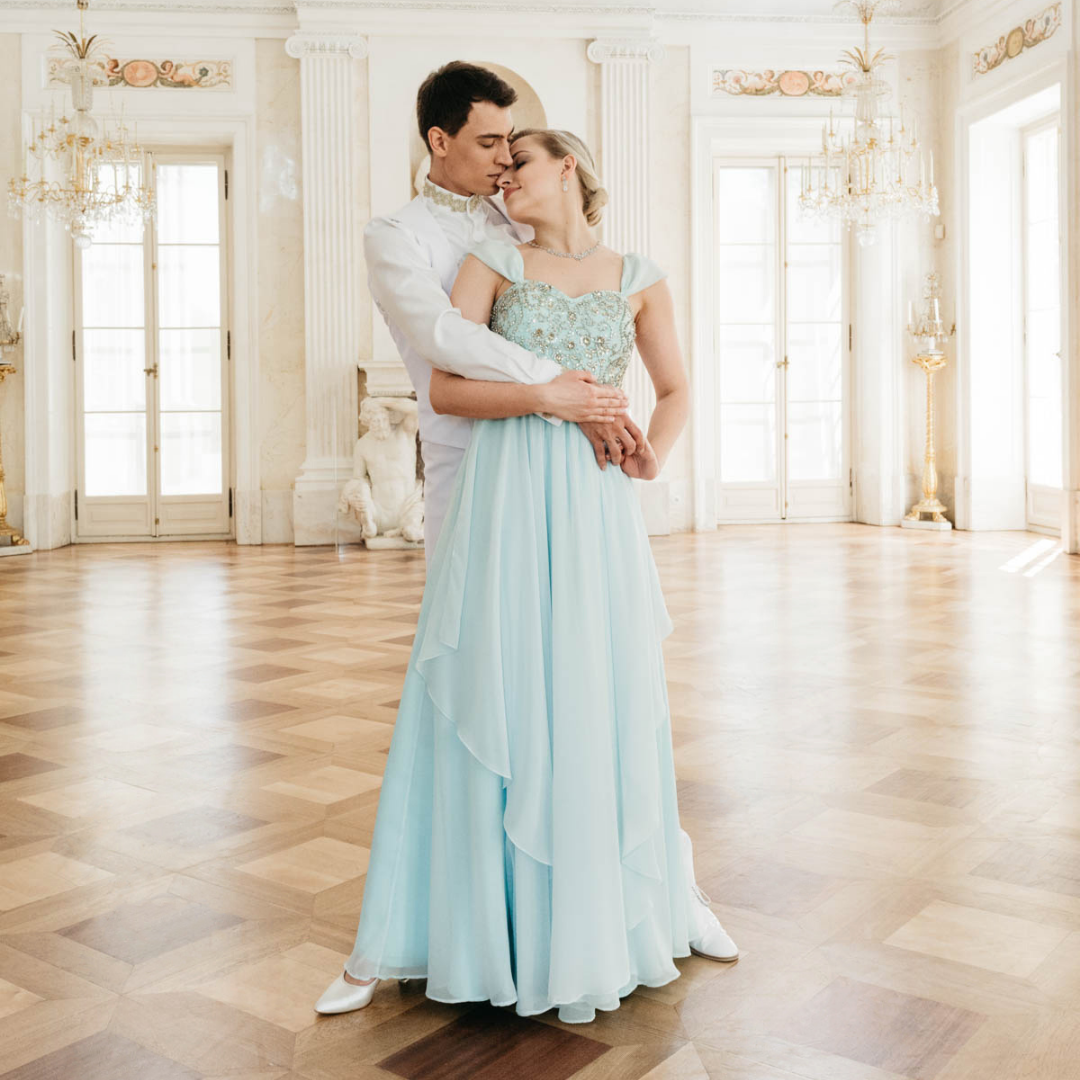 Did you know that the song "A Whole New World " performed by Peabo Bryson and Regina Belle, received awards such as the Oscar, the Golden Globe, and the Grammy for the best song written for visual media? In addition, an Oscar was awarded for the entire musical composition created for the movie "Aladdin". 
As you can see "A Whole New World" is a very special song recognized by both the critics and the public all over the world, which is no surprise because the composition is beautiful! The piece was created specifically for the Disney movie, which is a free adaptation of the story of Aladdin from The Book of One Thousand and One Nights. 
Is there anyone in the world who doesn't know the story of the magical lamp inhabited by a powerful, wish-fulfilling genie, a poor boy Alladin dreaming of becoming a prince, and the princess who can only marry a man of equal status? Of course, the fairy tale also features an evil character, Jafar, who tries to do everything to prevent Jasmine from marrying Alladin... It's Disney... so you can probably guess how the fairy tale ends... :)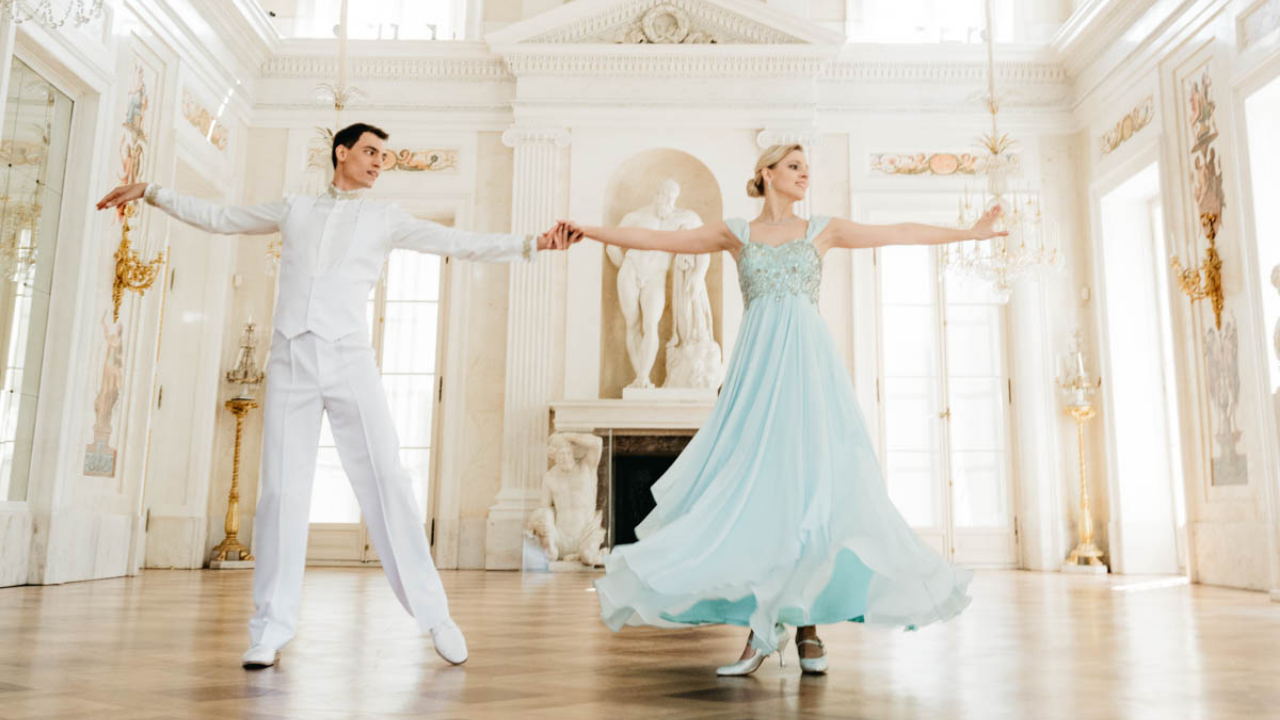 If anyone hasn't seen this movie yet or just no longer remembers it, we highly recommend you watch the Disney productions, both the 1993 animated one and the 2019 live-action. 
While preparing the choreography for "A Whole New World" we wanted to reflect the spirit of the song as well as the fairy tale characters. Hence the idea to wear a light blue dress similar to the one from Princess Jasmine, and the all-white suit inspired by Prince Ali. If you look closely, you will see some golden applications on the collar and cuffs of Paweł's shirt, which are supposed to refer to the prince's style :)))).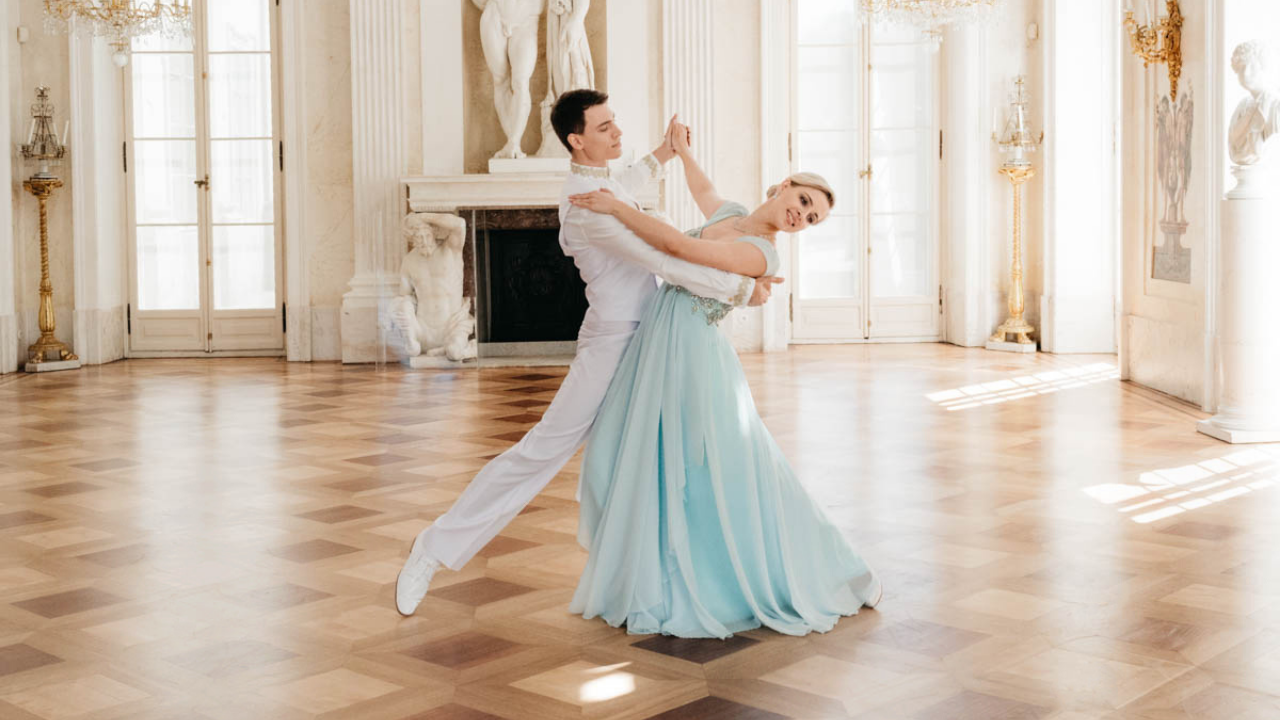 The dance of the Prince and the Princess could not take place anywhere else but in a beautiful royal space, which is why we decided to perform this choreography in the Ballroom of the Palace on the Isle, located in the Royal Łazienki Museum. 
As you may already know the Palace on the Isle was the summer residence of the last king of Poland, Stanislaw August. Today the building is considered one of the most valuable Polish landmarks in the classical style. It is said that the entire Royal Łazienki complex, the beautiful gardens, and magnificent historic spaces, are an oasis of peace and a place where you can break away from the hustle and bustle of the city. 
Of course not just that, because for any future bride and groom who would like to get married in an extraordinary place, the Royal Łazienki Museum is a space that will amaze all the guests and will be the perfect alternative to the Registry Office.