Tips for the first dance. The most important things !
2020-01-21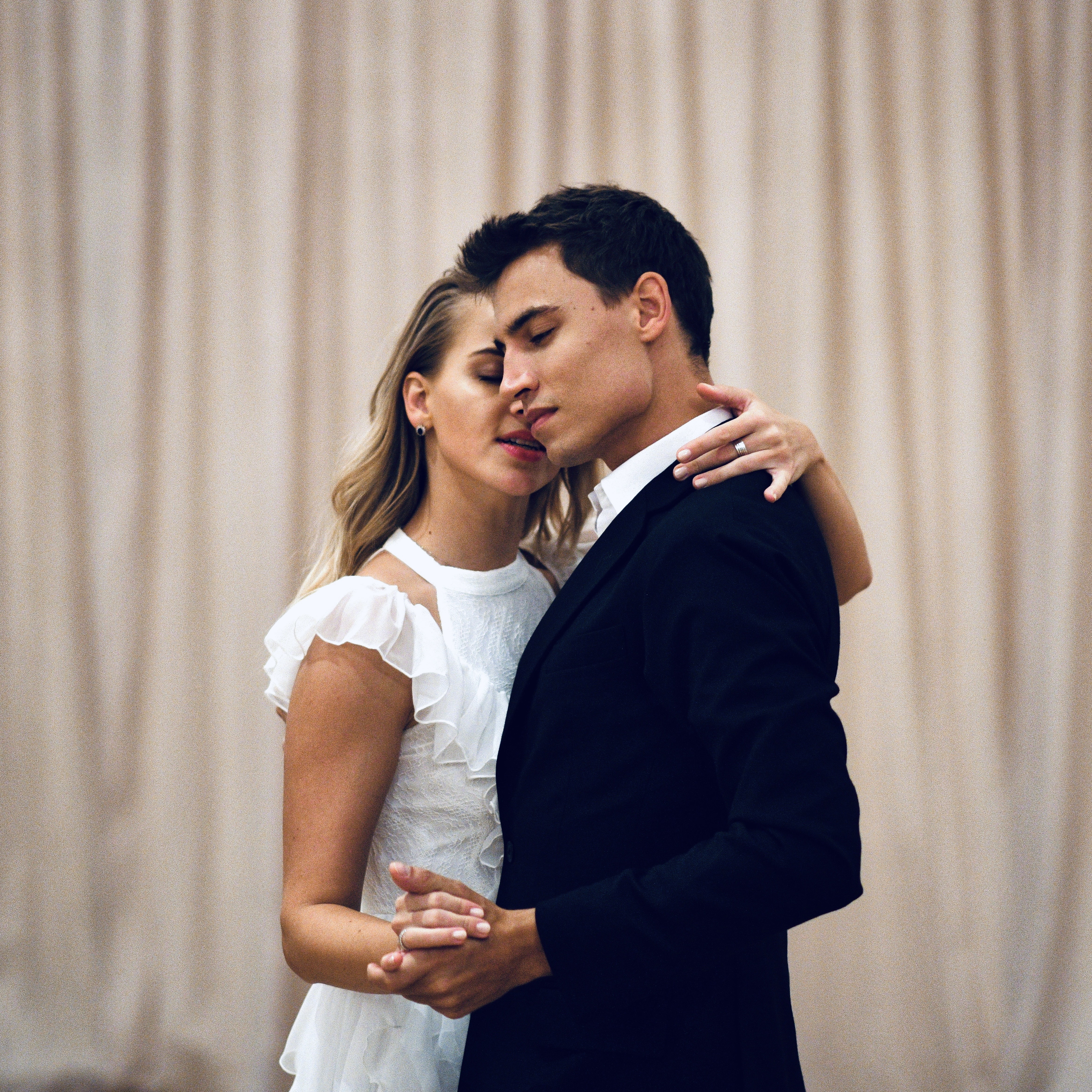 Hello!  Welcome to our world !

We have been dealing with the First Dance for 6 years, although if we would have to admit how long our dance adventure has taken, it would be over 20 years! :)  We have hundreds of prepared "First Dances" and a great experience. We know what works best during a wedding dance, and we know how to deal with this common question: "Hi, I have two left feet. Can you do anything about it?" 

Below are some  important Wedding Dance Tips for your performance. 




1. Classical dance rules.
Certainly what will prevail on the dance floor this wedding season is for sure classical dances ! Like waltz, slow waltz or the Vinnese waltz. This is the kind of dance in which everyone looks elegant. Technique is quite easy, so the learning process is not very complicated and usually people learn fast.  Of course everyone will lear at their own pace . 
2. Combination of dynamic and slow dances. 
Couples start their dance with something classic and elegant, than the music changes and a dynamic song appears. Couples change the character of the performance, from slow to quick. For this change couples can dance salsa, disco samba or rock and roll. This is a great idea to surprise guests , who will not not expect such a twist. 
3. Dance lessons online. 
The super trend of this year is the First Dance Online. You  can learn whenever ,wherever you want and as long as you want. You don't waste time in traffic jams and you save your money, because the cost of one instructional video is much lower than a classic dance course.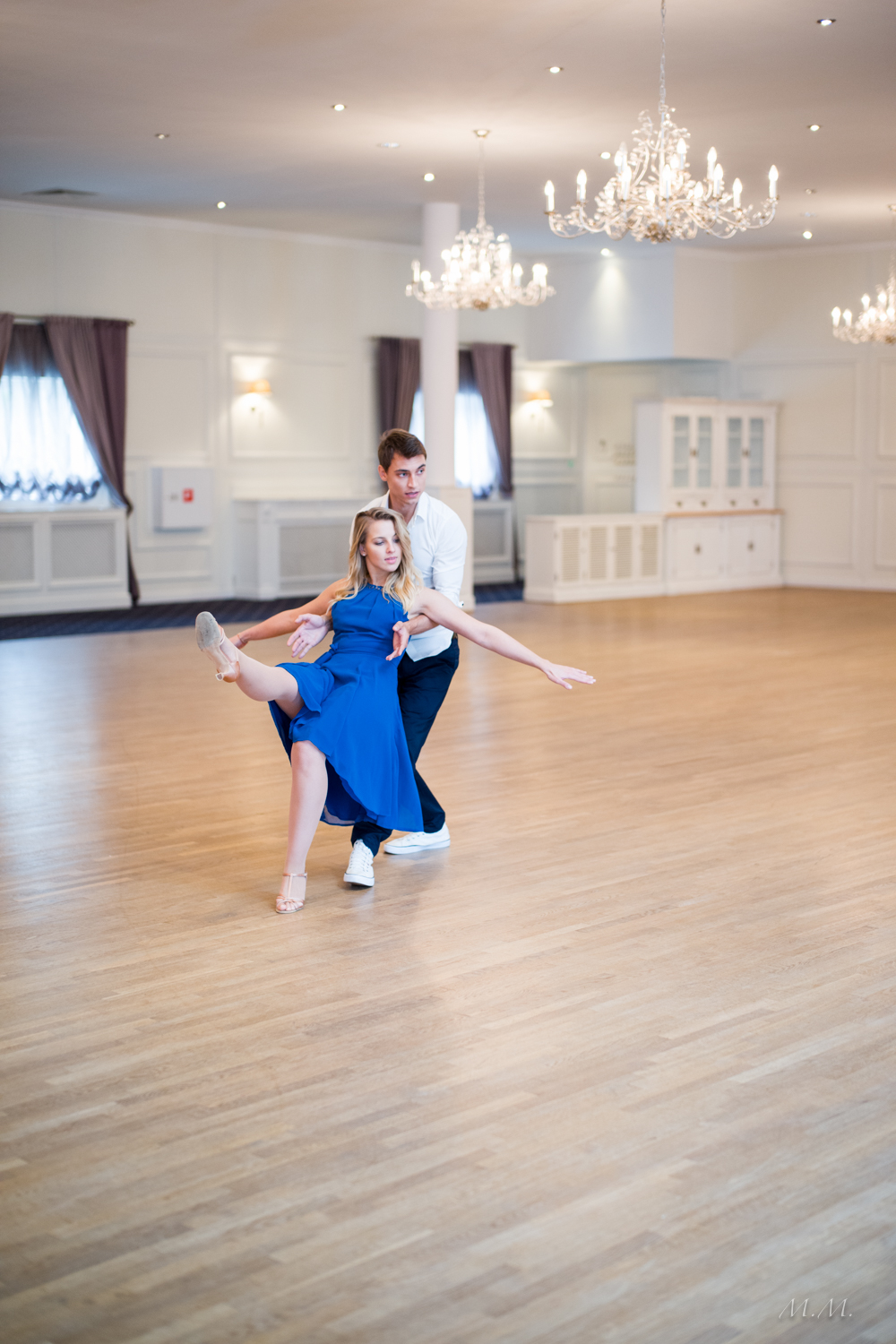 Tips for the First Wedding Dance
1. Don't leave dance lessons for the last minute.
Give yourself time to understand and practice  all the steps. If you've never danced before, give yourself time to learn new moves. Dancing is like any other skill. It requires exercise and the right amount of repetition. It is not the best idea to start dancing 3 days before your wedding, because then there is a lot of stress and those new steps may not look as smooth as you would like. 
Dance, performed by professionals looks easy, but don't worry if something goes wrong at first. After a few repetitions, the selected figure becomes pleasant and simple, but at the beginning it may not be easy. Don't be discouraged. It is worth it to be patient and practice slowly, step by step. 

If you need to, sign up for classes with an instructor. But if you don't have time, don't waste valuable hours traveling to dance school and sitting in traffic jams. Practice at home, then use the online dance course. You turn on the video whenever, wherever and for however long you want . There's no rush, learn at your own pace. And remember-  don't wait until the last minute to learn. 


2. Exercise in something similar to wedding clothes.
Of course, I don't mean that the bride puts on her wedding dress, but if you have a long skirt at home, or something similar, it is worth putting it on and practicing turns and lift, in such an outfit. The benefit of practising with a long dress is that the partner can not see the legs of the lady, so he doesn't know where to step, which is similar when you have the wedding dress and the ladies steps will not be visible.  Otherwise the partner may get lost. It is also worth remembering to keep some distance between yourself during exercise, because usually wedding dresses are long and it is important that he do not step on his partner's skirt.
Gentlemen should dance in a jacket  a few times, of course not the wedding one, but any to see how high he can raise their arms. Also they can decide whether they will dance in an unbuttoned or buttoned jacket or not at all. 

As we are talking about costumes, it is also important to exercise in shoes other than sneakers. For ladies I recommend high heels, gentlemen elegant men's shoes. Of course, there is no need to wear wedding shoes right away, but ones that will be similar to those you wear during the ceremony and first dance.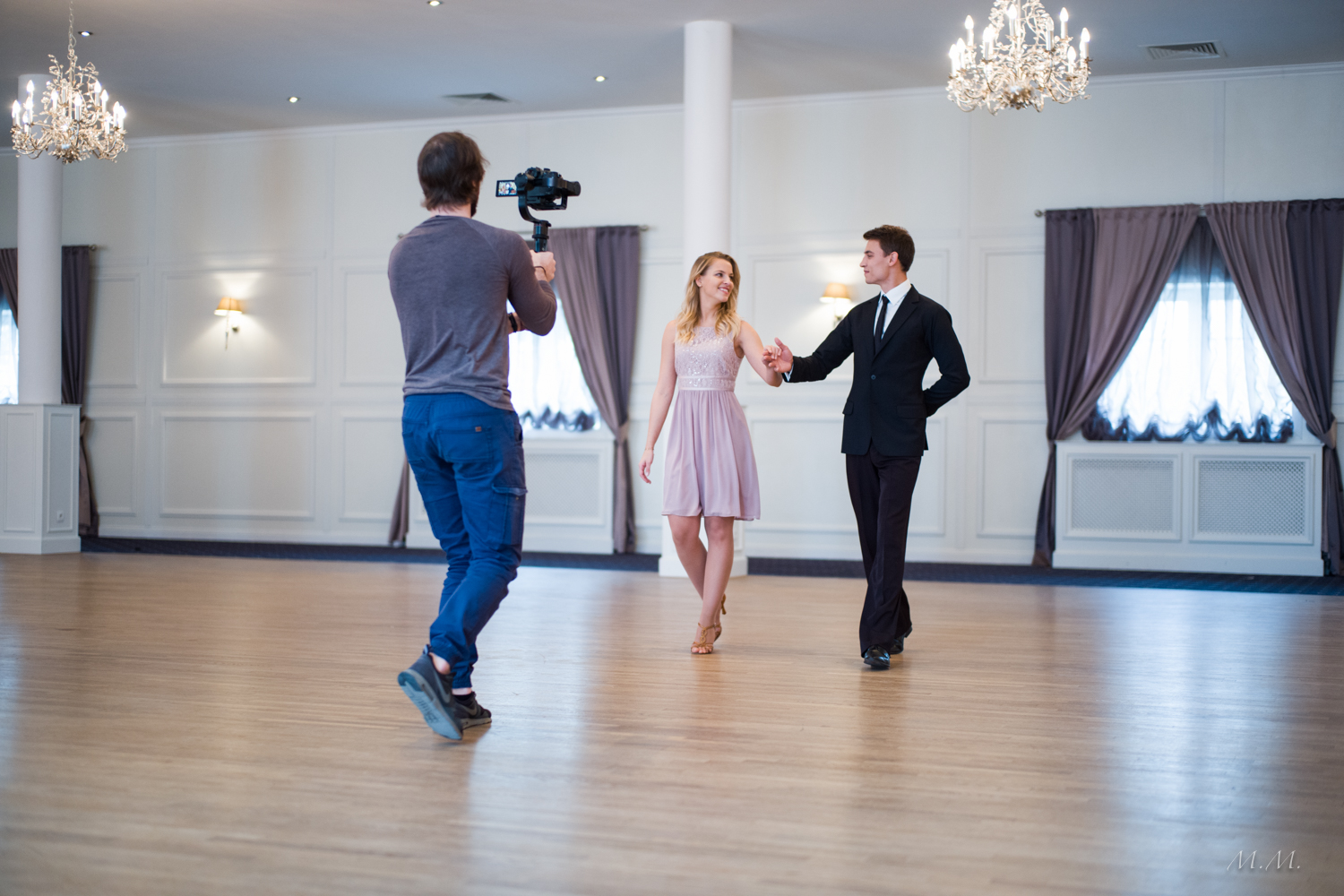 3. General rehearsal. 
Usually, the bride and groom are at the place of the wedding party in the week preceding the ceremony or the day before. This is the perfect time to get on the dance floor, put on  unique wedding shoes, check if it is slippery or not. It is important to decide where to start dancing, how far away from each other, where the rotation ends and which way to swing.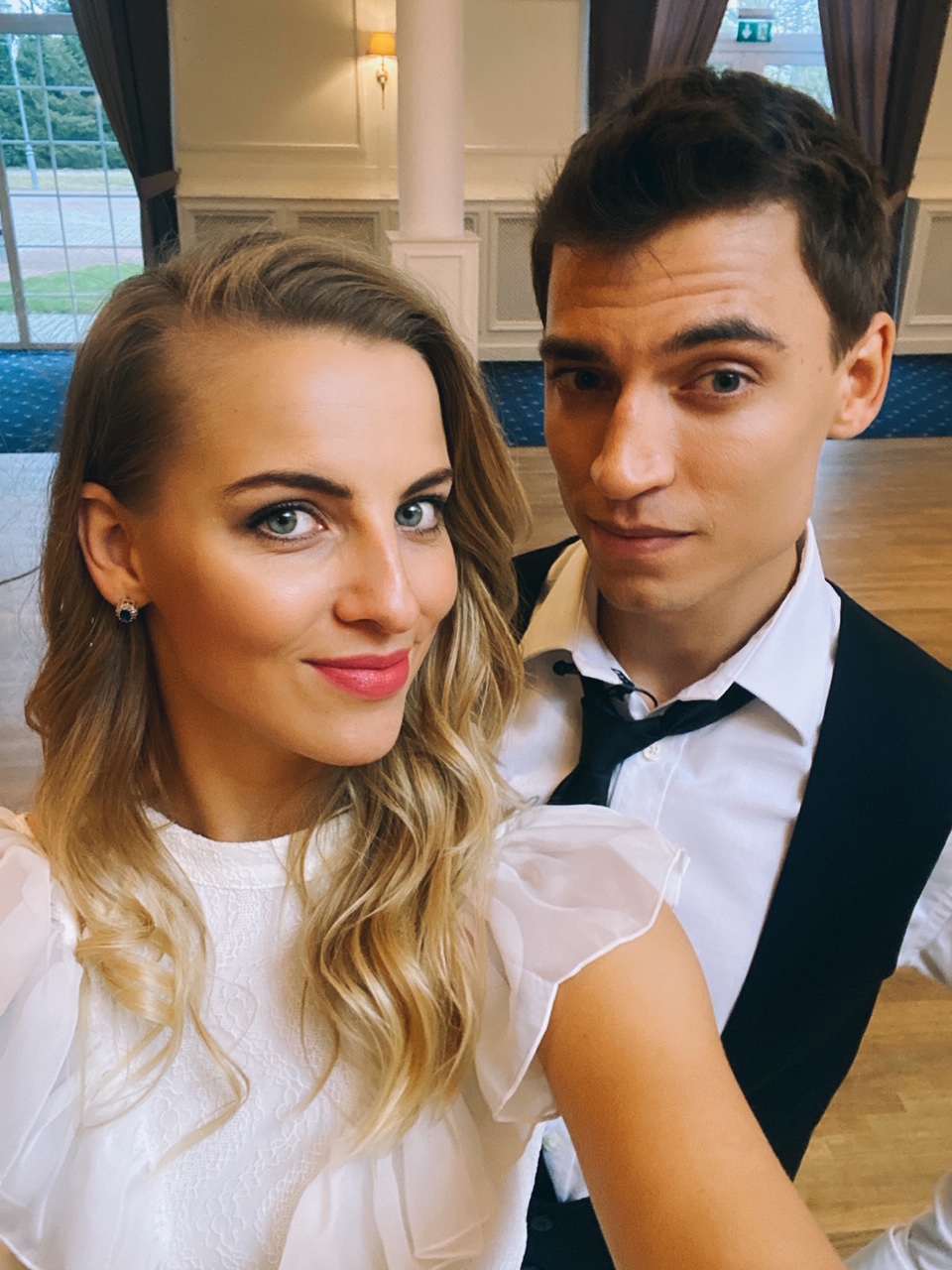 Start by introducing the above guidelines and I am convinced that your First Dance will delight the guests . Of course, there are many more tips, so visit our website and follow our social media, where we show our dances and share tips. We will tell you what to do, to not be afraid of this first dance. If you have any more questions for us, please write, we will try to answer all of them.

Regards,
Paulina & Paweł