What is the most successful way to efficiently learn the first dance for your wedding?
2021-04-22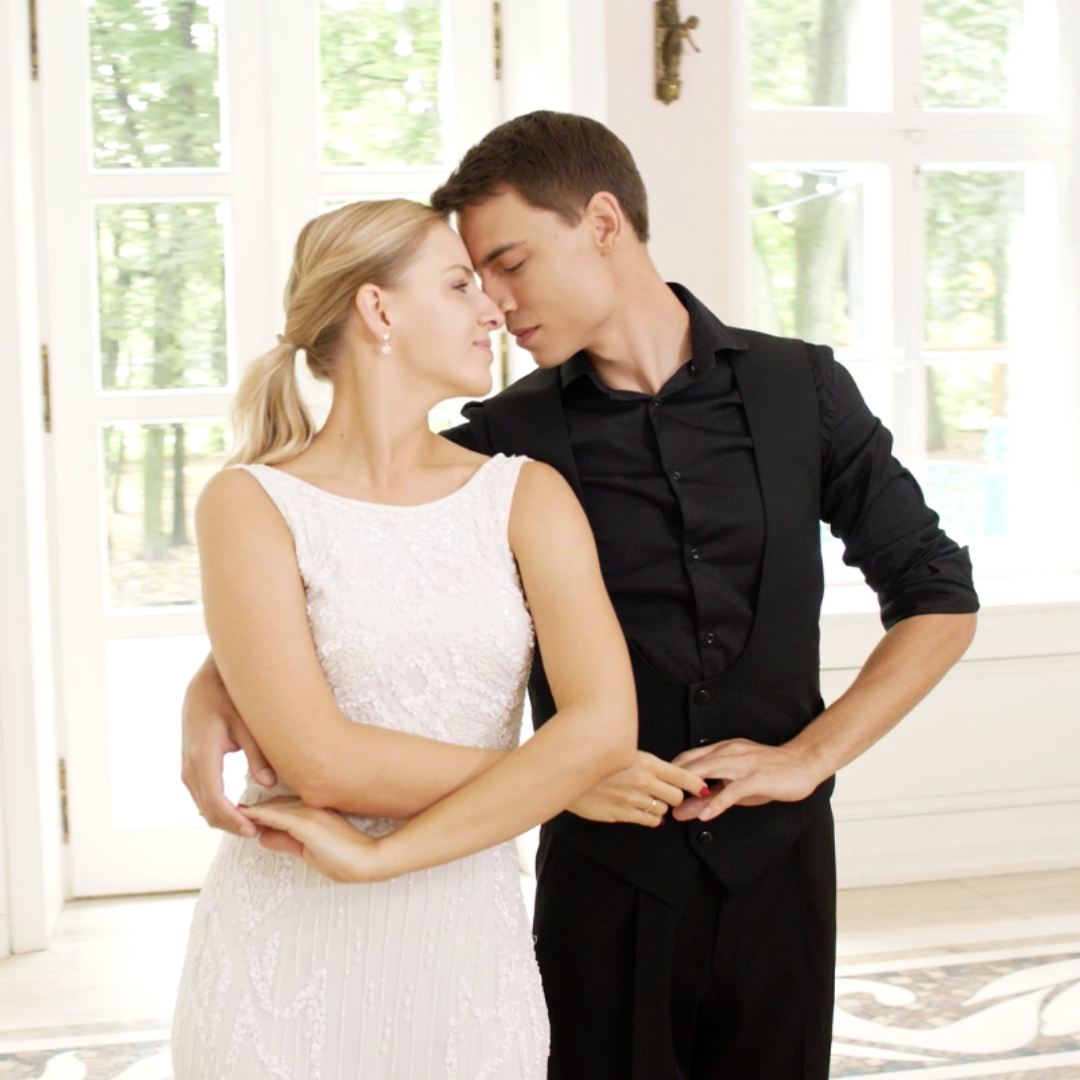 Let's start at the beginning...
When learning the dance at home, above all just give yourselves TIME. :) Typically, couples start preparing for their first dance about 3-4 months before the wedding. Usually, the average practice should take place once or twice a week for one hour each time. Such frequency is enough when you choose a Waltz or the more dynamic Viennese Waltz as your dance style. However, if you decide on something a bit more complex, like Rock and Roll or Salsa, it's better to start practicing half a year or even a year before the wedding day.
We always encourage couples to begin with the universal courses. It will help you get started, become more friendly with the dance floor, new moves, and learning choreography. The idea is to make your movements smooth so that you feel comfortable while dancing. If you plan to start preparing two weeks before the wedding, even though it might work, we definitely don't recommend it. However, if there is no other option and you have just two weeks left, we suggest practicing every day. It's probably the only way to perform well during your First Dance.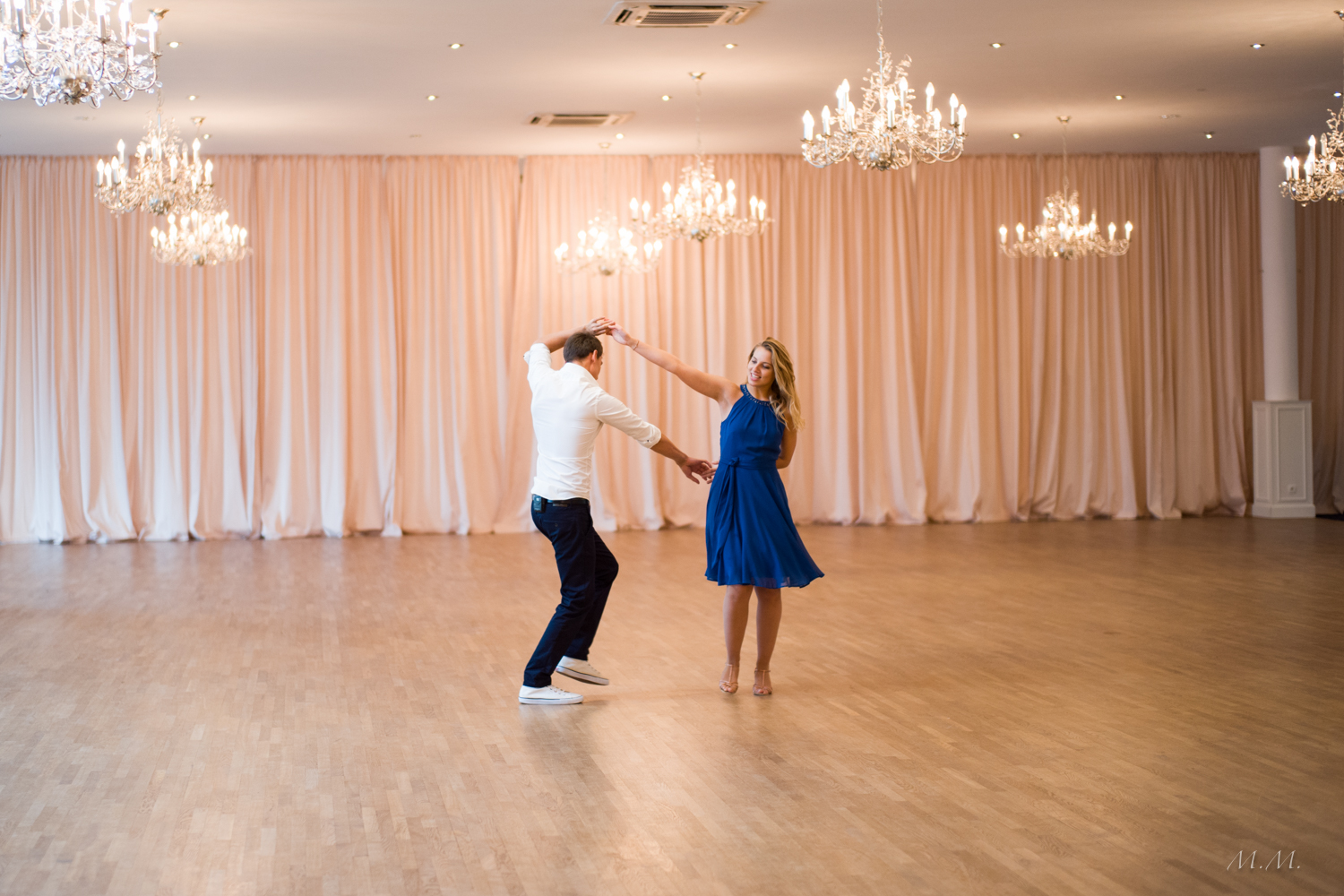 Patience
Be patient. Practice makes perfect. You won't be able to remember and perform the whole choreography on the first try. It's quite impossible if you have no previous experience with dancing. There's no need to learn the full dance right away, rather divide up the material over a few days. Remember to be patient with yourself. Most certainly, the movements you'll be learning are new to you, so give yourself time to digest the various elements. Moreover, be patient with your other half. One of the worst things you could do is laugh at the other person's moves or even get angry with them for not knowing how to do something. Patience. If you want your loved one to enthusiastically move the furniture so that you can practice together, I suggest approaching them with a smile, and saying: "ok, maybe it didn't work out this time, but let's try again!"
Understanding
Things don't always go the way we want them to. During the in-person classes I have often seen couples who one day were doing great and would get along super well with each other, but literally a week later nothing was working out for them, they weren't cooperating, which resulted in undesired emotions, stress, and unnecessary tension. Be understanding with each other. Remember that sometimes things get in the way. One of you may have a difficult day at work or be stressed with how much wedding planning is still left. Very often, your families might be adding to your list of problems. Guests can decline the invitation, then decide to come, and in the end cancel again. If things don't work out perfectly one day, it doesn't matter. Try again the next day, it might be a lot better.
Respect
Remember that not everyone was born to be a professional dancer, and not everyone will suddenly become one. If your other half isn't their most confident self on the dance floor, respect that. If one of you isn't comfortable with dancing in front of your whole family, try choosing an easy-to-remember choreography. We offer simplified options, which will still include interesting transitions and figures, but they don't require high knowledge of dance techniques and can be performed by anyone. Choose something slow and calm, so you can swing, take a basic step, do a lean out, and so on. But of course, this works both ways. If you want to go a little crazy with your first dance, don't let a choreography scare you. Just try! Many of the figures we show just look difficult, when in fact they're quite simple steps that are just meant to look spectacular :)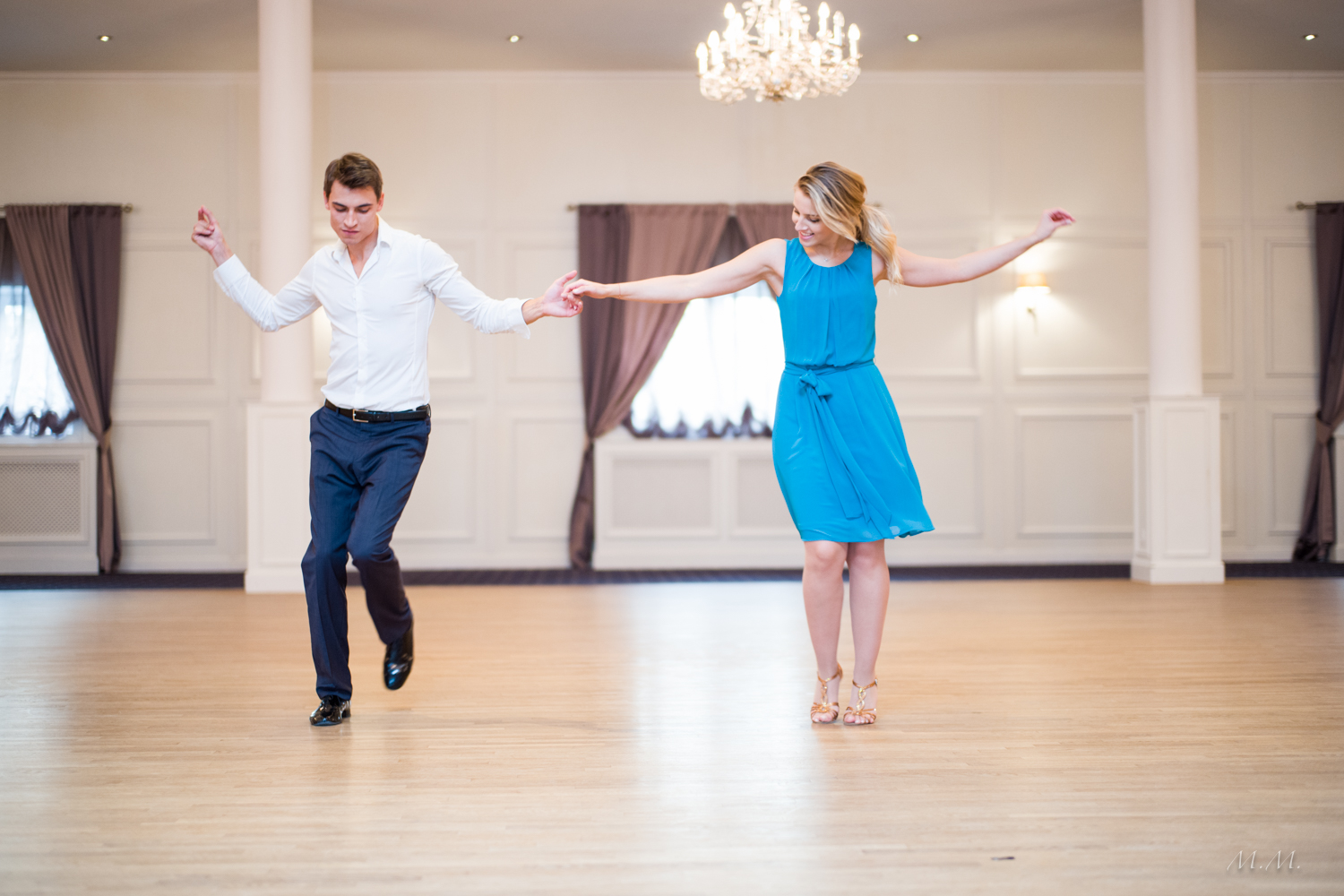 Allow yourself to "not-know" everything
Professional athletes spend a lifetime learning, growing, and improving their technique. If you aren't extremely confident on the dance floor yet, it's completely fine! You don't have to thrive at everything, I'm sure you are great at something else. But trust me, you can still easily learn to nail the dance routine. :) Don't stress yourself out! We all have different strengths and weaknesses. Usually, if someone can't dance, it's only because no one taught them how to. Give yourself time and it will be beautiful!