When I fall in love - Andrea Bocelli - Very Romantic Choreography - First Dance
2021-01-05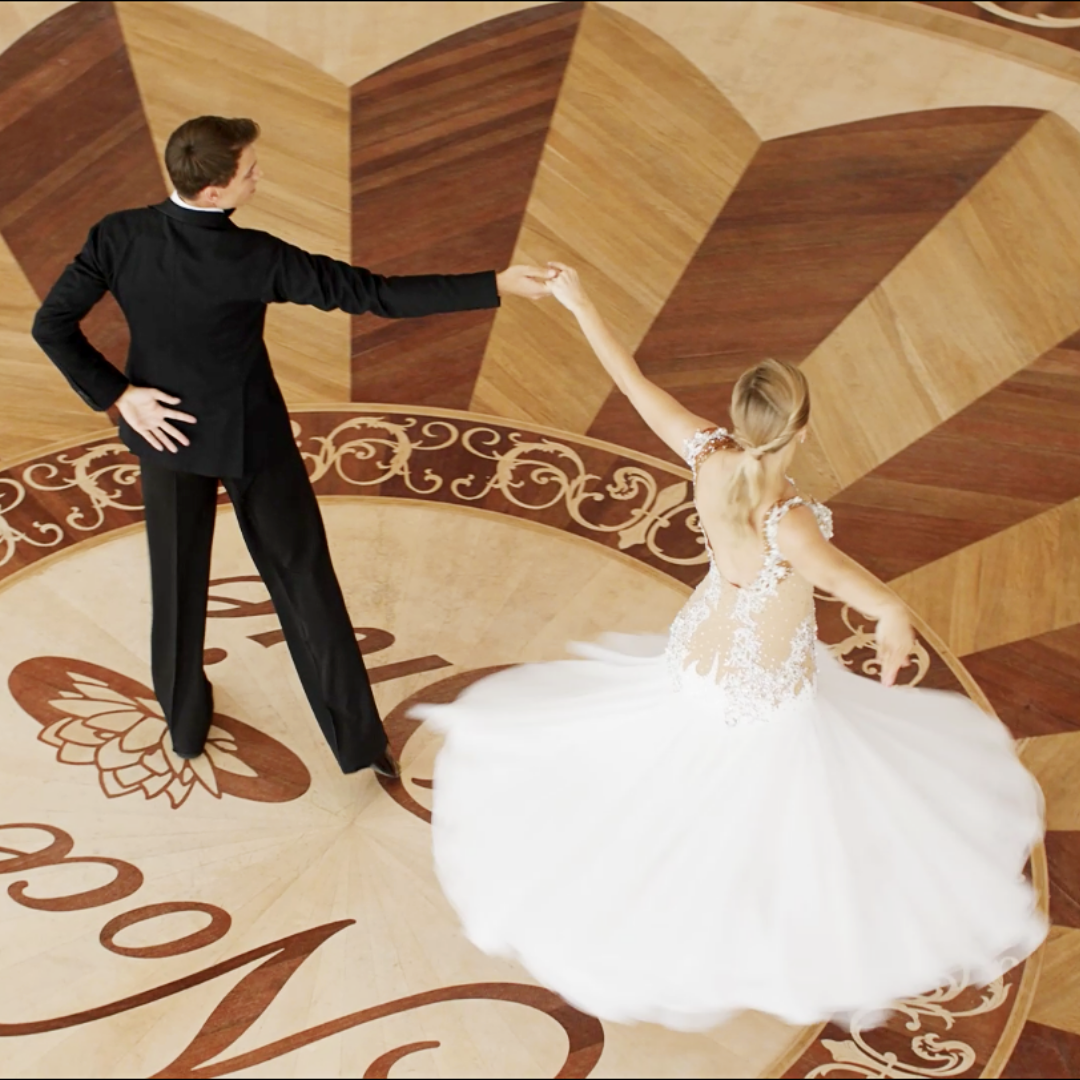 This week we have a very romantic first-dance proposition. We chose the song "When I fall in love," by the Italian artist Andrea Bocelli in a duet with Helen Fischer. Not only the performance of this song is incredibly appealing, but the meaning behind the words is quite exceptional. "When I fall in love it will be forever." When we fall in love with someone, we love them fully and eternally, would you agree?
We created a romantic routine, with many slow and gentle moves, based on the basic waltz steps. We tried to choose the figures that wouldn't be problematic for beginners to perform. The outcome is a classic, elegant, and calm choreography.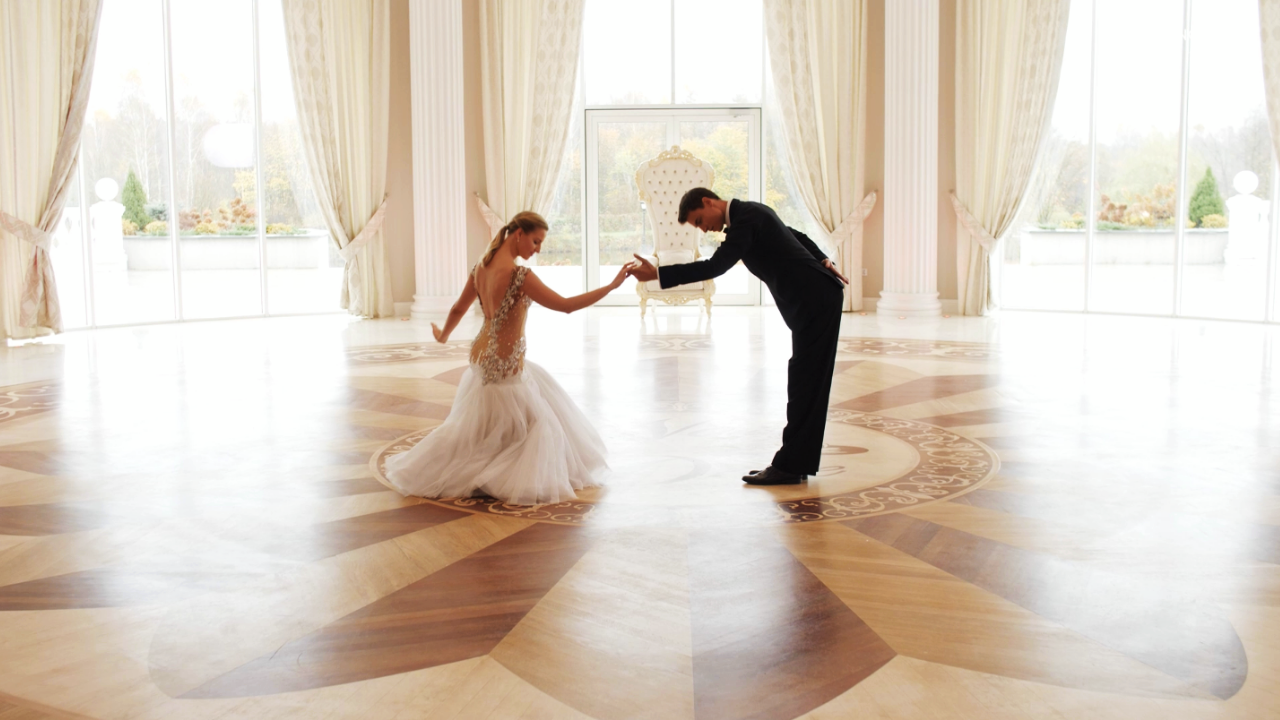 Moreover, I believe this is an ideal proposal for brides who are planning to wear dresses that could restrict their movements in some way. For example, the very voluminous, princess-style gowns, quite tight mermaid ones, or even those with long trains.
We had the opportunity to perform the choreography in a beautiful place, the Palace of Nights and Days (Pałac Noce i Dnie), which is located in Nowa Pogorzela, near Warsaw. The possibilities and space associated with this venue are quite extraordinary.
As a starting point of the choreography, we used the impressive stairs located on both sides of the dance floor. However, if you don't have the same set-up, it's not an issue. You can always work with the space you have in your venue and find a way to walk to the dance floor during the instrumental prelude. Naturally, we highly recommend that you familiarize yourself with the Pałac Noce i Dnie!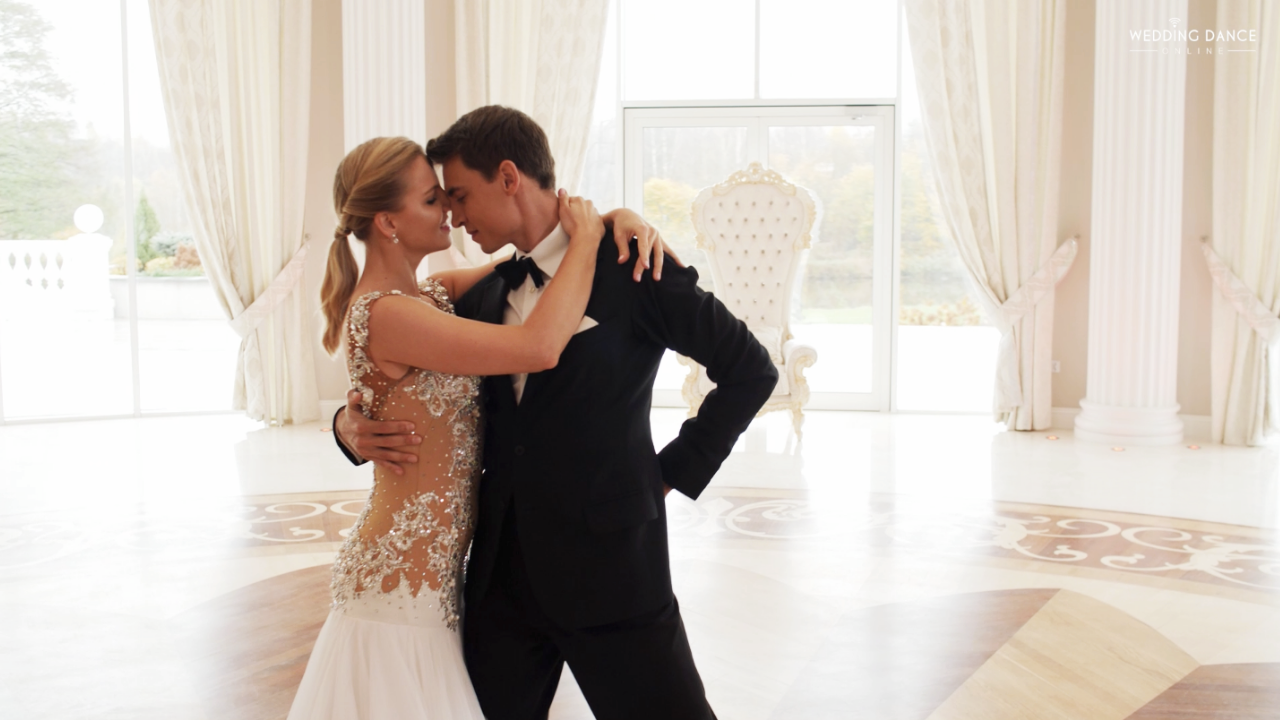 Furthermore, the brilliant camera work is also worth mentioning! Kamil Keenan, you're the Best! We have been working with Kamil since the very beginning of the "First Dance Online" project! It's hard to say how many hours we've already spent together on set, editing, dubbing, improving, playing board games, or simply talking about life! Plenty! Thank you Kamil!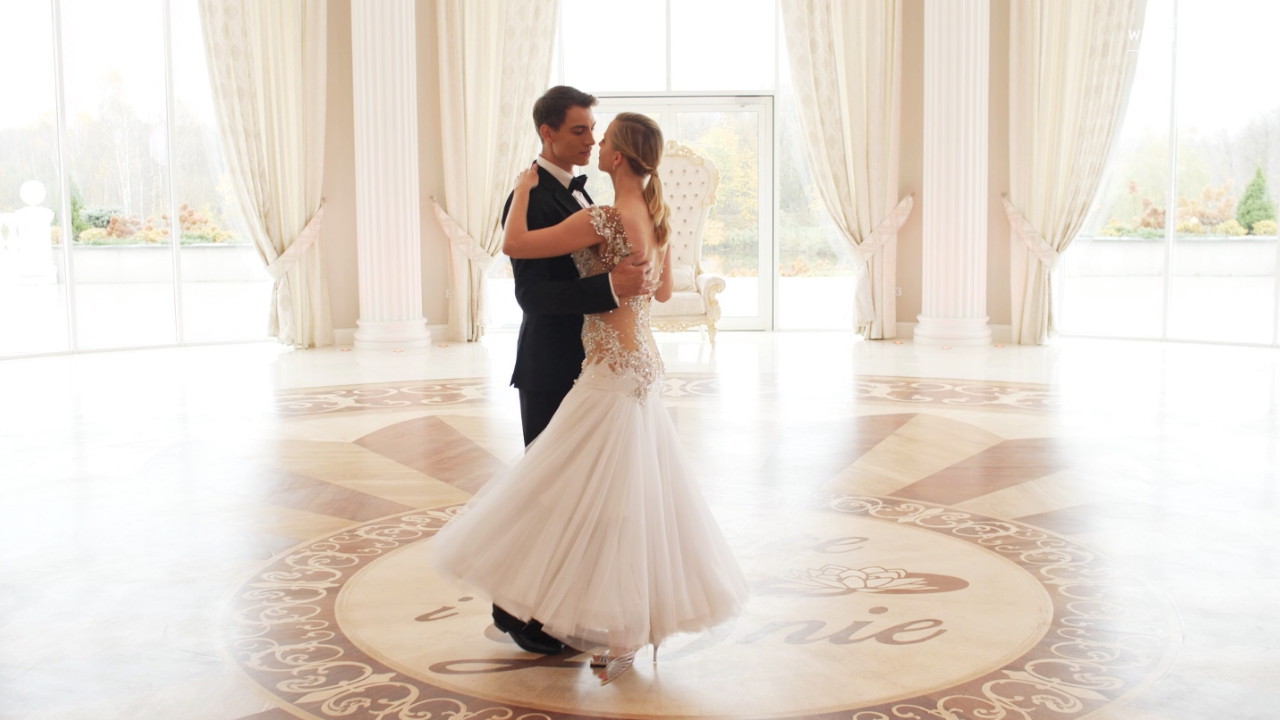 Make sure you remember that no matter which choreography you choose from our offer, the most important thing that will determine the final effect, apart from the consistent exercising, will be the way you act during the performance. So don't forget to smile and look into each other's eyes on the dance floor. Your wedding day is a celebration of your love, let the guests see it! 
Warm regards,
Paulina Janicka