Why is it worth choosing Tango for the First Dance? Can tango surprise your wedding guests? Asi Se Baila El Tango
2022-01-10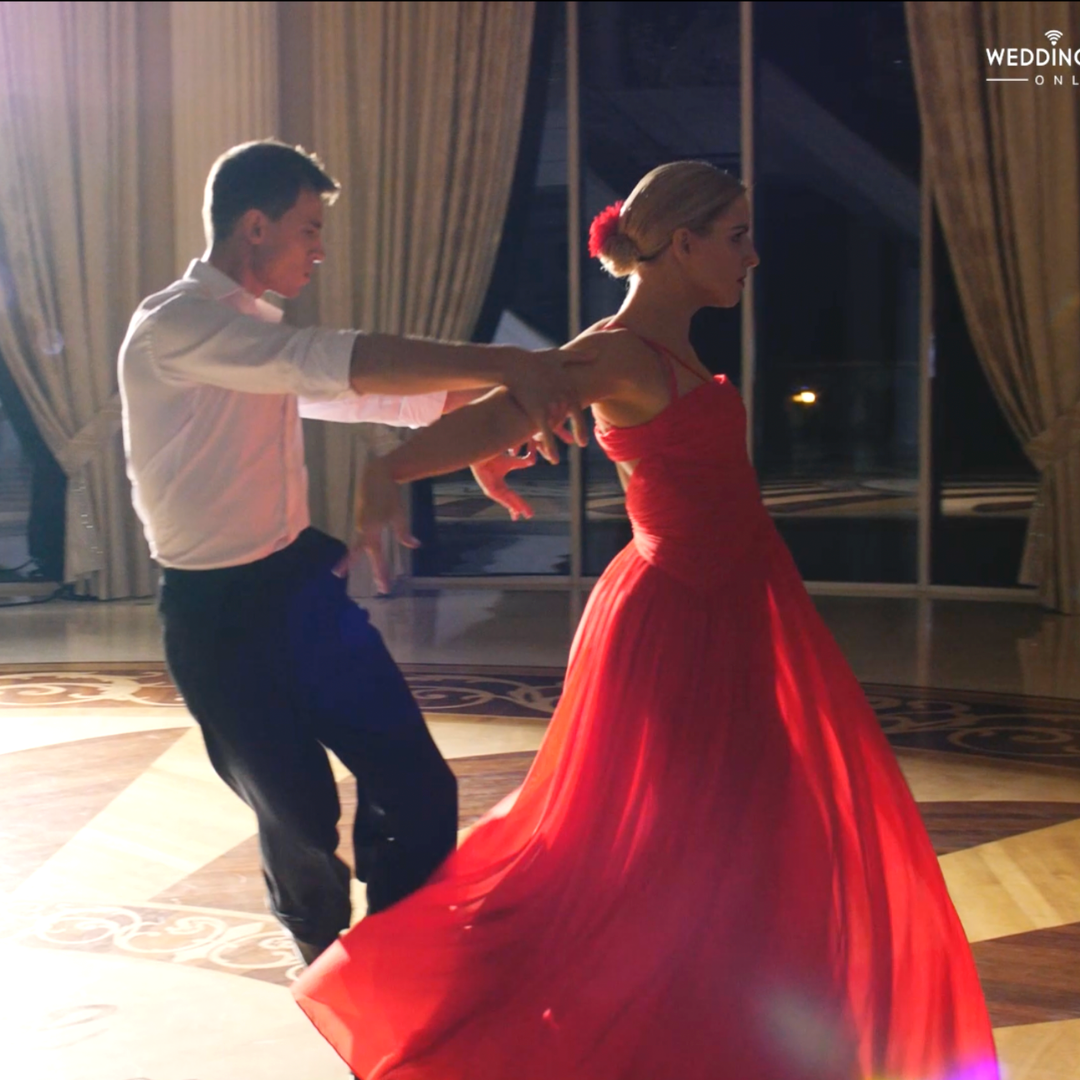 We decided to start the 2022 wedding season on a very strong note! For our first premiere this year, we chose a song from the movie Take The Lead, in which Antonio Banderas performed the iconic dance scene.
You might have already seen the choreography for this song on our channel, but we liked this dance and the tango atmosphere so much that we decided to do the choreography in the nighttime setting as well. We believe the result is a bit more effective, more emotional, and more tango-like. We must admit that it was a pure artistic pleasure. :)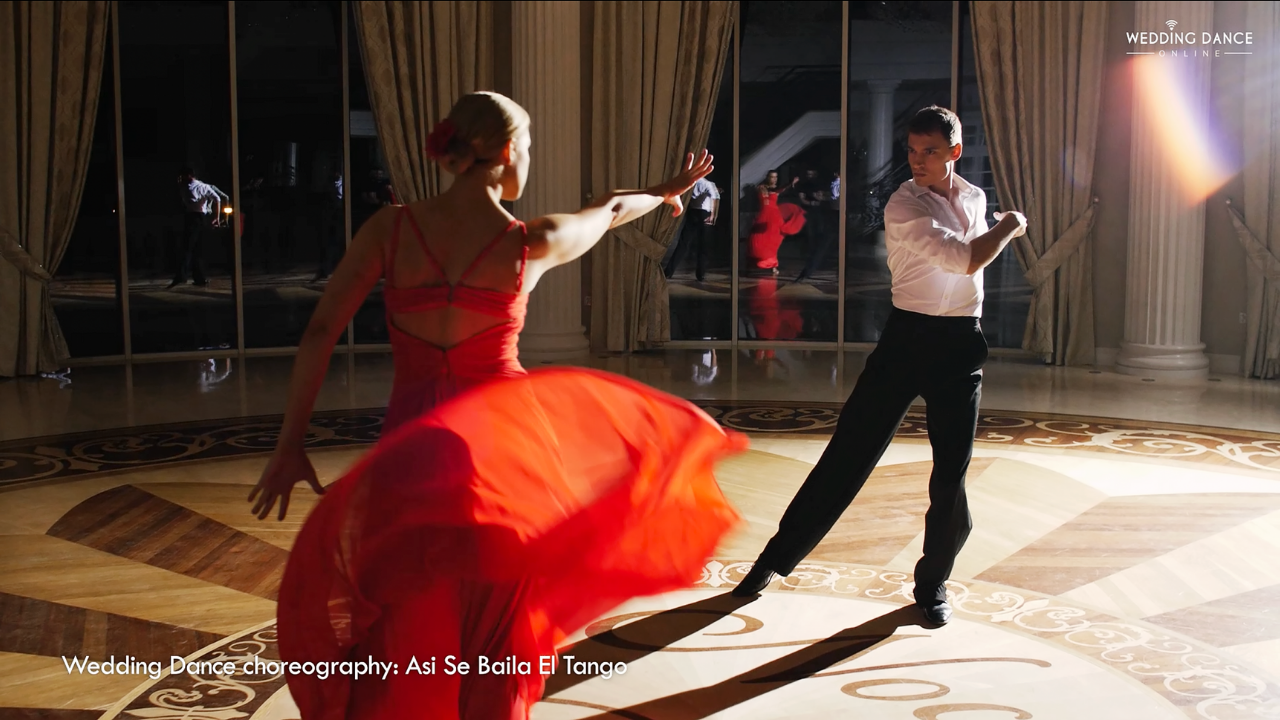 This dance makes a statement, yet it's not very complicated. Our choreography is based on steps that are simple but effective. We want people who are not professional dancers to have no problem executing the moves. Of course, give yourselves some time to learn, and remember that every new skill requires practice and enough time to prepare. Certainly, a sense of rhythm and previous experience of dancing at parties will be an asset to the bride and groom.
There is one section that differs between the two dances. It's a figure that can be executed in two ways: simple or more challenging. Both are included in our instruction video and it's up to you which version you decide to go with. Take your time to try the two variations and decide on the one you like better and feel more comfortable with.
Keep in mind that tango is characterized by different highlights and changes of rhythm, i.e. one part is danced slowly and calmly, and the next one is very dynamic. Such diversity makes the whole thing more interesting and makes the audience anticipate what will come next...
Pay attention to the dynamics, the short and quick steps. Emotions are also a very important element of this dance. Tango is all about the lovers' argument, reconciliation, love, hate, passion, and simply the whole spectrum of emotions :). So it's necessary to introduce at least a little bit of those emotions when you're dancing, to make the whole thing as credible and coherent as possible.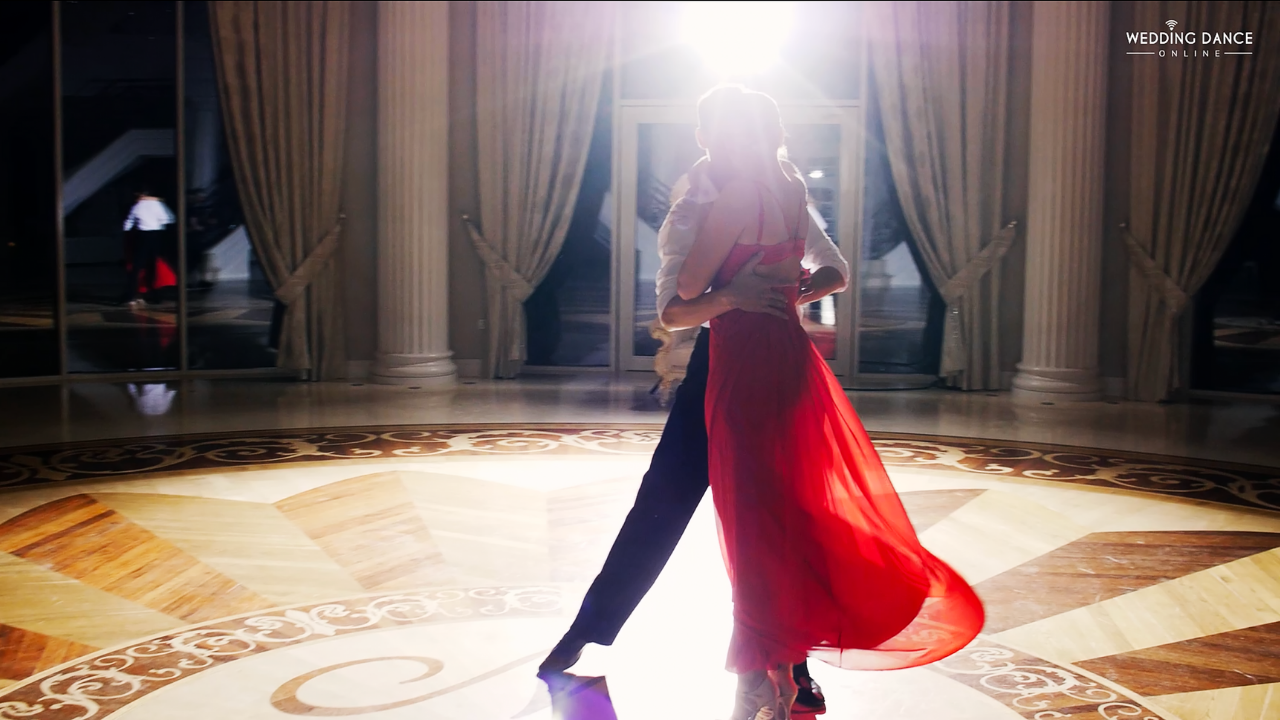 When choosing this dance you have to consider the fact that the preparation of it, because of the above elements, may take a little longer than learning a classic waltz. I'm convinced, however, that your commitment and a little bit more time devoted to learning will pay off and that the final effect will delight your guests. At the same time, it will be a great way for you to spend evenings together.
I talk a lot about the tango's character and I think that it would be nice to showcase it through your clothing as well. The bride can make a great sensation by changing her wedding dress for an airier one. It could be white with some red accents and a red flower in her hair, or maybe a sexy red dress, or perhaps something in black? For the groom, a white shirt could work, but unbuttoning it a bit can add some looseness. You could even think about wearing a vest? Do something different, and make the wedding guests remember your First Dance.
For the brides-to-be, I would also recommend thinking about a change of footwear for the first dance. On the market today there is a large offering of wedding and dance shoes. In my opinion, dance shoes are very comfortable, have a soft sole, hold the foot well, and will serve you for many more events. The only downside is that you shouldn't be wearing them when it's raining because unfortunately, they wear out very quickly then.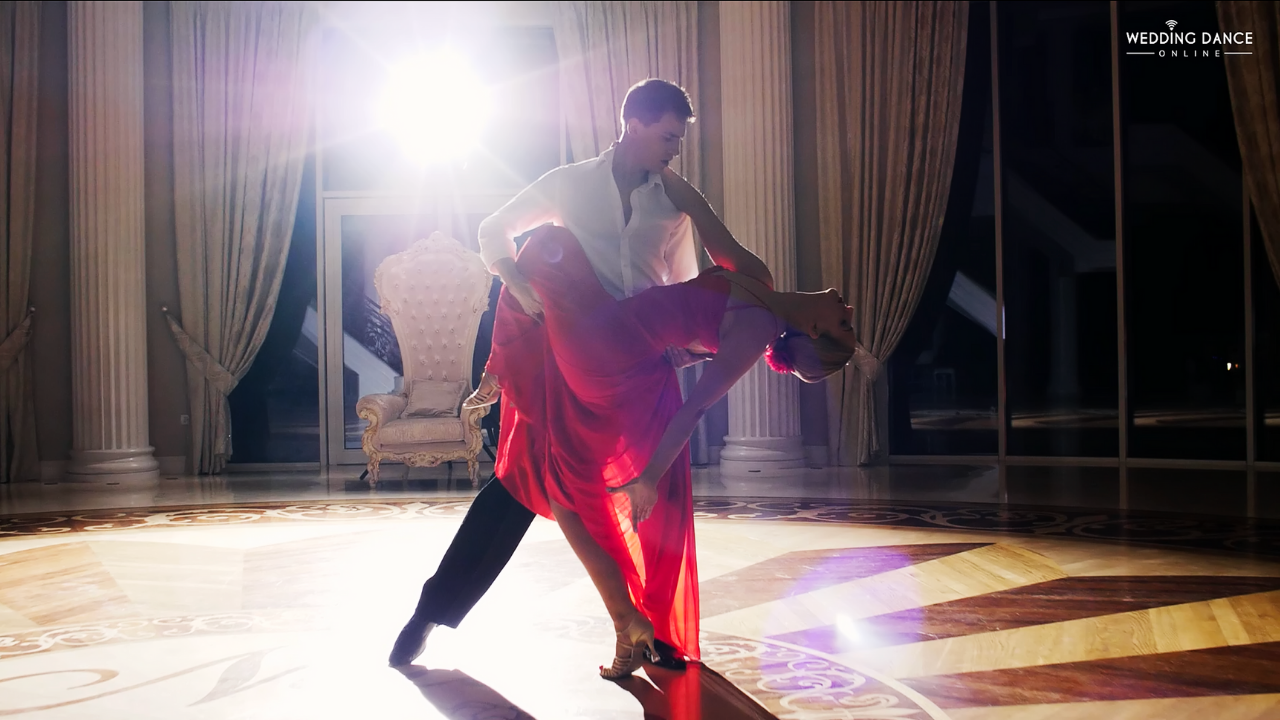 To sum up, if you want to perform this dance, do not leave the training for the last moment. Do your best to transport your guests to a different dimension, after all, you are practicing so that your efforts will be appreciated and remembered. If you have any doubts, you can always sign up for an additional dance lesson somewhere near you. That way the instructor will look at your dance from a professional point of view and will tell you where there is still room for improvement.
If you have any questions, please don't hesitate to message us.
Good luck, Best, Paulina